About Us
India's No. 1 Educational Group
Welcome to Deeksha Institute
Deeksha Institute is a leading Educational Group in Jaipur imparting Quality Education Since 1992.
Deeksha Institute a well known name in the field of Competitive Education. Over the years, the name of Deeksha Institute has become synonymous with success in different Competitive exams.
This is an Educational group founded by Dr. Kartar Singh.
Our aim at Deeksha Institute is to provide knowledge & guidance and thereby create an environment that not only guide student to the path of success, but also inspires them to recognize & explore their own potential. The courses of our institute are based on the time tested teaching methodology which has been perfected by us & which has produced unmatched results in different exams consistently over the past 30 years. We are providing different courses like UPSC, State PCS, RPSC, IAS, RAS/RJS, Asst. Professor, School Lec., All Grade Teachers, NET/SET/REET, KVS/NVS, S.I., Patwar, V.D.O., UP/MP/Bihar Board, DSSSB & many more. Our mission is to provide Affordable Quality Education at your doorstep.
Delivering trustworthy experiences that you cherish for a lifetime.
To be the first choice for our students in their journey of preparing & succeeding an exam.
Perfect Experienced Management
Largest Pool of Highely Educated Faculty
Result Oriented Teaching Methodology
Innovative Unique Study Material
Examination Evaluation Performance Analysis
Timely Completion of Course & Revision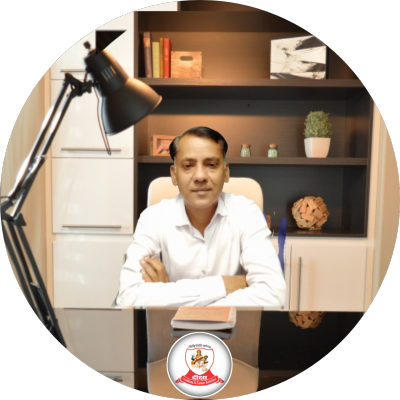 Dr. Kartar Singh
Founder & Director
Dr. Kartar Singh has been contributing in the field of education for the last 30 years. He has taught lakhs of students & have given top ranks in various competitive examinations. He is regarded as a icon & guru of Hindi/Sanskrit in the competitive education field. His simplistic & realistic approach towards the subject has uplifted the confidence of thousands of student in learning.
He is an highly qualified & experienced teacher with an educational qualifications of M.A, B.Ed, Shiksha Shastri, M.Phil, Ph.D. Along with his teaching abilities , he is also an Author, Motivator & Expert mentoring thousands of students. His research papers & articles are also published in ISSN magazines , ISBN books & National and International generals.
About Us – Deeksha Institute